2016 CRUSH Calendar of upcoming events
Check back here for the latest announcements on Cathy's appearances!
Crush in conversation with Hanna Rosin
Even if you're James Franco, Jodi Picoult, Stephen King, Roxane Gay, or Andrew McCarthy, you never forget your first crush. CRUSH: Writers Reflect on Love, Longing and the Lasting Power of Their First Celebrity Crush is a star-studded collection of 38 original essays edited by memoirists Cathy Alter and Dave Singleton.
Contributors – including Alter and Singleton – share tales of the first time they swooned over a rock star, imagined their wedding to a television character, or, miraculously, met their idol. The crushes they reveal are eclectic, poignant, and sometimes surprising, from Tatum O'Neal and River Phoenix to Speed Racer.
Alter and Singleton revisit the feelings of falling for the unattainable in a conversation with contributor Hanna Rosin, and local contributors share the who and why behind their first celebrity crush.
Check availability: I want to go!
Group event presenting and signing CRUSH – with Cathy Alter, David Singleton, Caroline Kepnes, Jamie Brisick, Janice Shapiro and Nicola Yoon,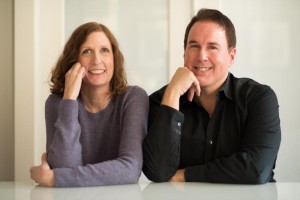 A star-studded collection of essays from acclaimed and bestselling authors and celebrities that illuminates the lasting power of desire and longing, and celebrates our initiation into the euphoria, pain, and mystery that is our first celebrity crush.
You never forget your first crush . . . Crush brings together stories of heartbreak, humiliation, and hilarity from a roster of popular luminaries, including our guests Cathy Alter, Dave Singleton, Jamie Bisick, Caroline Kepnes, and Nicola Yoon. A few contributors channeled their devotion into obsessively writing embarrassing fan letters. Some taped pics in school lockers. Others decorated their bedroom walls with posters. Swoon-worthy and unforgettable, the essays in CRUSH will leave you laughing, make you cry, and keep you enthralled just like your first celebrity crush.
Check availability: I want to go!
CRUSH with contributors Carolyn Pankhurst, Shane Harris, moderated by Executive Director of The Writer's Center, Joe Callahan
Cathy Alter is a returning GBF author. Her articles and essays have appeared in The Washington Post, Washingtonian, theAtlantic.com, The New York Times, O, The Oprah Magazine, Huffington Post, Smith Magazine, and McSweeney's.
She is the author of "Virgin Territory: Stories From the Road to Womanhood," the memoir, "Up for Renewal: What Magazines Taught Me About Love, Sex, and Starting Over," and the anthology, "CRUSH: Writers Reflect on Love, Longing, and the Lasting Power of Their First Celebrity Crush." Cathy received a B.A. from Colgate University and a M.A. from Johns Hopkins University, where she is a faculty member and a non-fiction advisor. She lives in Washington, D.C. with her husband and their son.