Mortified DC performance
"Jim Morrison"
SMITH Magazine



Interview: Edward Ugel, author of I'm With Fatty:
Losing Fifty Pounds in Fifty Miserable Weeks
By Larry Smith
Open article in a new window >>
Ask Miss A



Book review >>
Interview part 1 >>
Interview part 2 >>
The District Dish

Fishbowl DC



The lost FishbowlDC interview – Cathy Alter
By Matt Dornic
Open article in a new window >>
SMITH Magazine



7 Surefire Ways to Win Him (and His Peeps!) Over
By Erin Meanley
Open article in a new window >>
Had Enough Therapy? Cathy Alter takes advice.
By Stuart Schneiderman
Open article in a new window >>
SMITH Magazine



Renewing our love for Cathy Alter
By Larry Smith
Open article in a new window >>


Teenage Girls Turning To Image Consultants
For A Boost Of Self-Esteem
Open article in a new window >>
Examiner



Dishing the dirt, according to Cathy Alter
Open article in a new window >>
Ask Miss A



Open interview in a new window >>
Six-Word Memoirs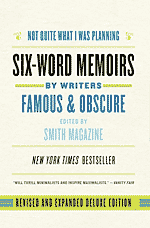 Cathy's 6-word memoir is on page 235. Thanks Larry!
Click to buy on Amazon>>
Author Author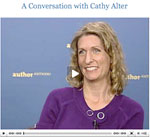 Open interview in a new window >>
The Atlantic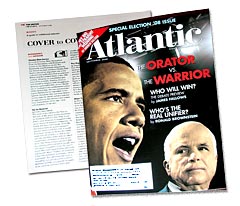 Open article in a new window >>
Northern Virginia Magazine
Open article in a new window >>
Bulldog Bill Feingold KNEWS radio interview
Listen to the interview on the KNEWS site>>
DC Modern Luxury
Open article in a new window >>
Toronto Sun – Off the rack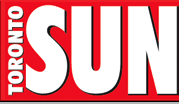 Toronto Sun >>
The Guardian – Save me, glossies, save me!
The Guardian (UK) >>
Daily Candy – Late Summer Reading Roundup
Book Them >>


Magazines as lifesavers
Read more >>
XM Radio – Broadminded
XM 155 >>
Hey Lady! Whatcha Readin'?
Book Review >>
Betty Confidential
Woman of the Week >>
Zink magazine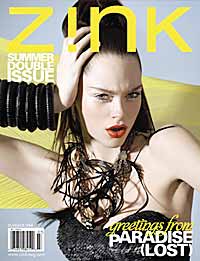 Click for article in a new window >>
Allure magazine



How magazines can save your life >>
Tonic Radio – NPR affiliate
Click to listen >>
The Times-Picayune
Five new books on the fundamentals of reading >>
The Georgetowner
July 2008
A rollicking good read >>
SMITH Magazine
Sunday, July 20th 2008


Jezebel (with Today Show clip)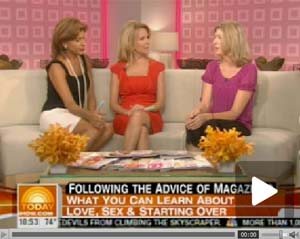 Women's Magazines Save Woman's Life
Cathy Alter's life was a mess. She was divorced, unhappy, lost, etc. So she spent under 200 bucks and in one year, she was greatly improved. The gimmick? She used women's magazines to get herself back on track…
Continue reading >>
Cathy Alter talks with Kathie Lee and Hoda Kotb
Thursday, July 10th 2008
Click here to read more about the segment on MSNBC >>
Globe and Mail
by Siri Agrell | July 2008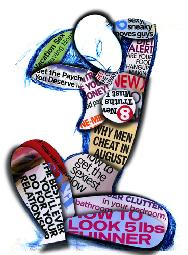 How 365 days of Cosmo advice saved my life
There are a lot of places to turn when your life is in turmoil. Cathy Alter chose Cosmopolitan, Glamour and In Style. The Washington, D.C.-based writer was a wreck – sleeping around, alienating friends and generally taking her life in a downward spiral. But after a year spent following the advice in women's magazines , Ms. Alter says she managed to get her life back on track, and even found true love. Continue reading >>
New York Daily News
Thursday, July 3rd 2008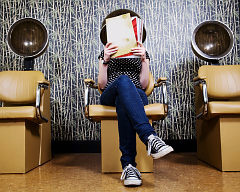 Following beauty advice to the letter is more stressful than magazines make it seem.
Continue reading >>
The Toronto Star
by Daphne Gordon| July 2008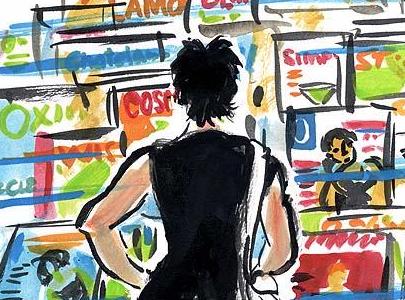 So many magazines, so little time…
Tales of a magazine junkie
An office affair, bad diet and frumpy looks sent author Cathy Alter to the self-help experts – Cosmo, Self and Lucky. Continue reading >>
Washington Post critic Alexis Burling raves,
If you "find solace in "Sex in [sic] the City" marathons, this book's your bag."
Washingtonian
by Lynne Shallcross | July 2008
What woman hasn't grazed the magazine racks at Borders, spied a glossy cover of Cosmo adorned with a gorgeous, airbrushed celebrity, and wondered if, in exchange for forking over a few bucks, she really could rid herself of underarm jiggle and make men melt at her feet? Is anyone reading this raising her hand right now? I didn't think so. We all wonder if those captivating cover lines can really work. Washingtonian contributor Cathy Alter spent a year finding out— (Spoiler alert after the jump) .
Continue reading >>
Allure magazine
by Hannah Morrill | June 2008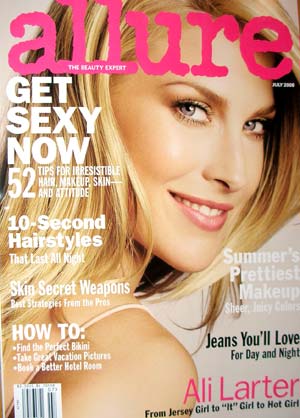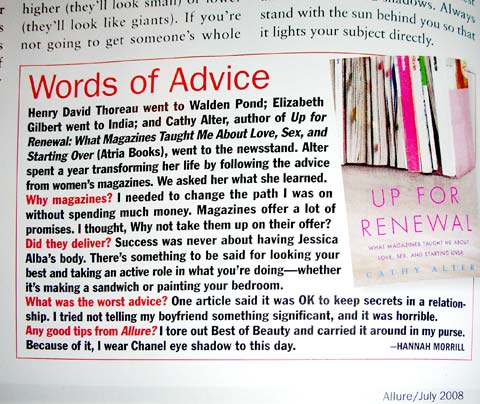 Words of Advice
Henry David Thoreau went to Walden Pond; Elizabeth Gilbert went to India; and Cathy Alter, author of Up for Renewal: What Magazines Taught Me About Love, Sex and Starting Over (Atria Books), went to the newsstand. Alter spent a year transforming her life by following the advice from women's magazines. We asked her what she learned.
Why magazines? I needed to change the path I was on without spending much money. Magazines offer a lot of promises. I thought, Why not take them up on their offer?
Did they deliver? Success was never about having Jessica Alba's body. There's something to be said for looking your best and taking an active role in what you're doing-whether it's making a sandwich or painting your bedroom.
What was the worst advice? One article said it was OK to keep secrets in a relationship. I tried not telling my boyfriend something significant, and it was horrible.
Any good tips from Allure? I tore out the Best of Beauty and carried it around in my purse. Because of it, I wear Chanel eye shadow to this day.
People – Style Watch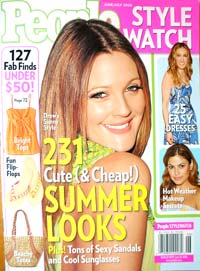 In this fresh real-life account, Alter tries to change her life by following women's-magazine advice on everything from love to work to how to throw a party.
If you find solace in "Sex in the City" marathons, this book's your bag.
Kirkus Reviews

"Is it so wrong to want to be bossed around by Helen Gurley Brown?" asks freelance writer Alter (Virgin Territory: Stories from the Road to Womanhood, 2004), who decided that for one year she would follow without question the advice she found in nine women's magazines.
She was prompted by her reckless behavior in the wake of a divorce. The 37-year-old author was drinking and smoking heavily, splurging on $800 custom-made cowboy boots, bored to tears with her dead-end job at a D.C. legal-publishing firm and having midday sex in her cubicle with a co-worker she didn't even really like. "Unable to stop the feeding frenzy of poor decisions" on her own, she turned to Cosmopolitan, O, InStyle, Real Simple and others of their ilk. Her experiment began timidly but not without bravado as she methodically tackled such personal issues as beauty, diet, spirit and relationships. Among the interesting cast of real-life characters were Alter's shrink, Dr. Oskar, who had an unnerving habit of crying right alongside her in sessions; her best friend Jeanne, who loved her enough to tell her, "I don't think I can be around you any longer"; and handsome Karl, whose overbearing Chinese mother deftly handed out guilt trips and stern advice in equal parts. As the author discovered that she wanted to incorporate Karl into her life for more than just one issue, a slow and powerful metamorphosis took place. Soon Alter began to battle her various neuroses, piecing together a new self image through small acts like learning how to properly wrap a sandwich in Saran wrap and discovering what language is best used to encourage a man to open up. "Anything can change a life that is ready to be changed," she discovered, and readers will thank the author for providing motivation to make changes of their own.
An undeniably gimmicky premise, but executed with enough humor, heart and authenticity to charm even the most skeptical reader.
Hartford Courant
by Carole Goldberg
Cathy Alter, a journalist and author who grew up in West Hartford, took an unusual path to enlightenment: she consulted the pages of such popular magazines as Elle, Marie Claire, O, Self, Real Simple, Cosmopolitan and more. For a whole year. In "Up for Renewal: What Magazines Taught Me About Love, Sex and Starting Over" (Atria, $23), Alter dove deep into advice on everything from loving your mother to thrilling your lover, from the stunningly trivial to the truly important. Each month, she chose one area of her life, searched out articles that related to it and tried to follow the advice they offered. In so doing, she found unexpected insights into serious problems she faced that year. There are laughs here, but there is also a genuine attempt to learn whether you can change yourself for the better. Alter says: Yes, we can. (HANDOUT / June 16, 2008)
New York Post
by Mandy Stadtmiller
CONTRARY to popular opinion, book blurbing is not simply an insider's game of back scratching and industry favors.
What gives me the right to say so? Well, I've been sucked into this world of bite-size praise, and there's no going back now.
Come July, a new book will come out called "Up for Renewal," about bettering life through magazines.
On the back of it will include the following quote: "You know that warm, relaxed, pleasurable feeling you get when cracking open the latest issue of your favorite magazine? That's what reading Cathy Alter's 'Up for Renewal' is like. Prepare to . . . get truly inspired."
And I meant every hyperbolic word of it. See, sometimes you can judge a book by its blurber. Continue reading>>
Publishers Weekly

Realizing she needed to do serious work on her junk food/junk sex–littered lifestyle, Alter, a "recently divorced thirty-seven-year old" freelance writer, decided to spend each month of the coming year following the advice of a major women's magazine "without question." She picked nine titles focusing on a "how-to ethos" more or less aligned with her own demographic: Elle, Marie Claire, O, Allure, Self, Cosmopolitan, Glamour, InStyle and Real Simple. Each month she'd work on a particular "damage zone"—diet, social fears, clothes, relationship snafus, cooking, sex, etc.—and follow the advice of her chosen magazine as earnestly as possible. Meanwhile, she'd also begun dating a new guy, which brought up relationship challenges her magazine mentors loved to address—spicing up the sex, learning to cook instead of eating out and deciding if his birthday present meant a marriage proposal was imminent. 
Continue reading >>
The New York Observer
by Leon Neyfakh 
"Oh my God, my life was a total mess," said 42-year-old Cathy Alter. "Seriously, I was married for almost five years, unhappily. … We hadn't had sex in a really long time. I felt like his mommy—it just wasn't good for me. I just felt kind of mean all the time. Mean and angry. And when I finally left and went through my divorce, I went crazy. I felt like I was back in college. I was sick all the time. I was hanging around with some really fast people—partying, drinking. These two guys I knew had 'Sunday Fundays,' where you'd start with mimosas and drink all day long and have a nightcap at midnight." Continue reading >>